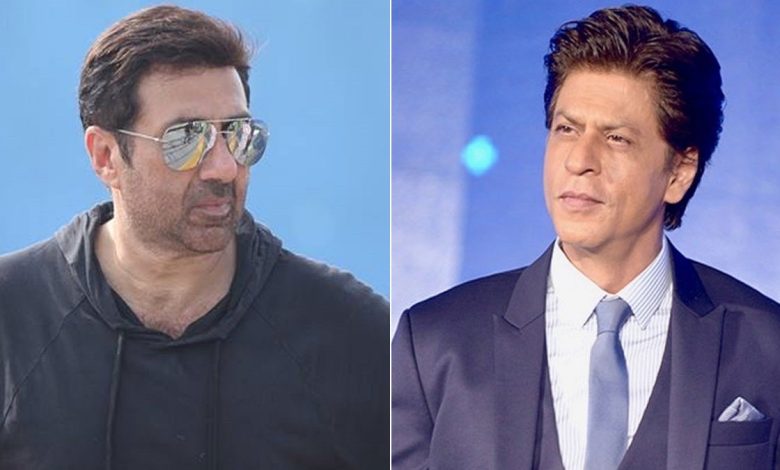 Darr is one of the most iconic films that Bollywood has been blessed with. But for the lead actor, Sunny Deol, the feeling isn't mutual. He loved the praises he received for the psychological romantic thriller but was upset when he realized that the 'villain' Shah Rukh Khan was glorified by the makers. Scroll below for details as he breaks silence on the 16-year-old beef.
Sunny has been creating a lot of noise for his latest release, Gadar 2. The film has turned out to be a super-duper hit affair at the box office, with collections of 465.75 crores in 19 days. SRK recently shared his words of praise in a tweet, and now Dharmendra's son is talking about their current equation!
Reacting to their old feud, Sunny Deol told Times Now, "About the past issues – whatever they were, I would say time heals everything and we move ahead. That's the way life should be."
Sunny Deol also shared details about Shah Rukh Khan calling him for Gadar 2. He added, "Shah Rukh Khan had seen the film. Before that, he had called me and wished me well. He was so happy, and he told me 'I'm so happy, you genuinely deserve it' and I said thank you. Then I spoke to his wife (Gauri Khan) and his son (Aryan Khan). And he said tonight we are going to be watching this film. And after that, he had seen it, and I think that is when he tweeted. It was so beautiful. Many times I've also called him up and we shared our thoughts on certain things."
Previously, during his appearance on Aap Ki Adalat, Sunny had shared how the bittersweet experience after Darr's release sent him into his cocoon. He stopped interacting with people from the Bollywood fraternity.
Well as they say, all's well that ends well, and the same is the case with Sunny Deol and Shah Rukh Khan!
source: koimoi